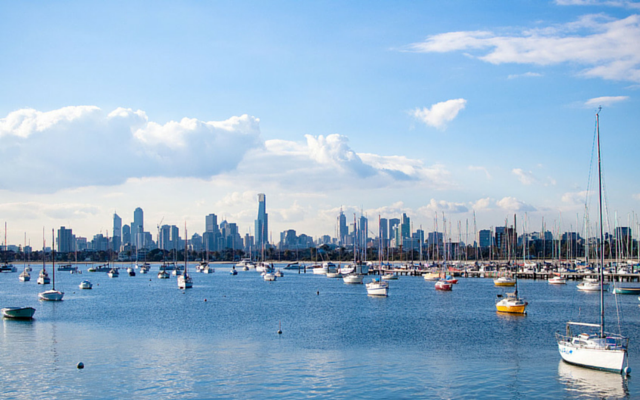 This weeks blog post is brought to you by Natalie, Pinpoint Finance Office Administrator. She interviewed, Anoushka, to understand her property investment journey. Anoushka is a great example of a woman taking her financial future into her own hands and starting her own property investment portfolio on her own terms.
Some people make the mistake of thinking they should wait till they've found their 'partner' before they buy property, but in actual fact you're almost always going to be better off starting sooner rather than later, even if that means you have to start small.
I'll let Natalie and Anoushka take it from here:
Going solo: Entering the property market before you find The One…
Have you ever heard someone saying, there's never a right time to have a baby / start your business / travel the world / enter the property market?  Are you suffering from paralysis by analysis? Today I interviewed Anoushka, acupuncturist and owner at Restore Acupuncture about her first plunge into the property market, and how it has brought her closer to financial freedom and brought her a sense of empowerment.
Natalie: Were you always financially savvy and aware?
Anoushka: Yes, my parents raised us with the belief that it was important to save money for a rainy day.
Natalie: What made you want to enter the property market?
Anoushka: After studying accounting at uni I realised that land and property were assets that generally appreciate in value. After knowing that, I found it difficult to spend money on food and cars and fancy shoes as accounting books taught me that those things depreciate. On paper you do the numbers and see houses going up in value but car values going down, seeing that visually can be a bit of an eye opener.
Natalie: When did you buy your first home?
Anoushka: I bought a unit when I was in my mid-twenties, in 2005.
Natalie: How did you save for a deposit and arrive at an ideal purchase price for yourself? Did you feel like you had to sacrifice a lot? Self discipline?
Anoushka: I saved for a deposit by living at home with my parents and had a savings goal to put aside money every month. I found an ideal purchase price based on what the bank was willing to lend me; I reduced that further based on what I was able to pay after living costs.
To me buying a house was more important in getting me where I needed to go. I saw other people splurging a lot of money on drinking and taxis. That was the main sacrifice I had to make.  $100 a week doesn't seem like much at first glance but it works out to be $5,200 a year so it all adds up.
I probably didn't realise it at the time, but I worked extremely hard in a job I wasn't passionate about in order to get pay rises and bonuses which helped me build a foundation to allow myself financial freedom later in life.
Natalie: Did you get any help from third party businesses?
Anoushka: In terms of getting help from other people, my mum came along to open for inspections and I got a third party building inspection done before I bought the house. Real estate agents helped me to some extent but I felt that at the end of the day they had their own agenda, and it was important for me to do my homework as well.
Natalie: When you bought your first home were you thinking of the future (i.e. potential partner / kids/ other investments or upgrading later /retirement)?
Anoushka: No. My goal was to simply enter the property market and find a place with a living standard that was comfortable enough for me, had no major building defects, and was in a good area where the price would go up. I also wanted to be close to a train station.
Natalie: Did you have a backup plan or emergency fund in case things went wrong e.g job loss?
Anoushka: The backup plan was to rent it out and move back home with my parents until I found another job.
Natalie: Could you elaborate on your property / financial situation now and how the first home you purchased affected that?
Anoushka: I currently own that property (a unit). After I met my partner, we used the equity from the unit, since it had gone up in value, as a deposit for the house we purchased together.
Natalie: What advice would you give to single people or people in relationships who are not sure if they want to buy now or wait for a partner to enter the market?
Anoushka: Buying now is always better than buying later! Even if your circumstances change or a relationship ends, all financial parties will still be financially better off than if you didn't enter the market.
Natalie: Any other comments / lessons learnt?
Anoushka: Start planning for your financial future from the time you are 18! Don't wait until you're 70 and you're only asset is your superannuation.
************
Ready to stop waiting for 'the one' and get on with building your own, independent financial future? Contact us at Pinpoint Finance and be guided throughout the process of entering the property market and starting your own property investment portfolio.
Leave a Comments