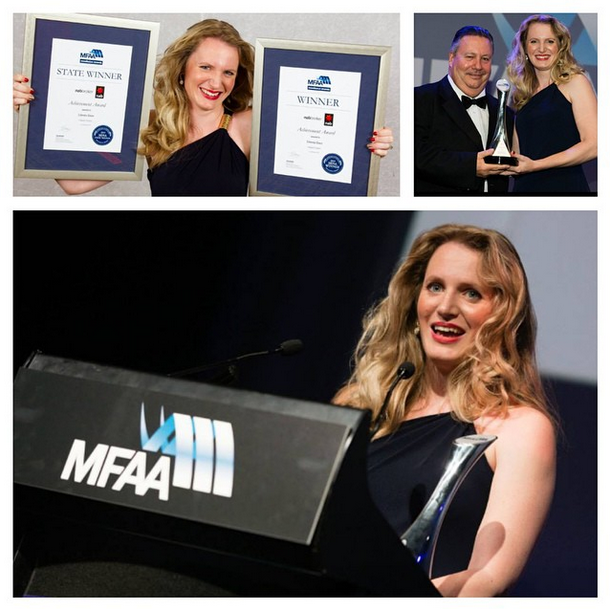 I had the thrill of attending Mortgage and Finance Association of Australia (MFAA) Excellence Awards night at the Palladium in Crown Casino, Melbourne last Friday 27 February. Pinpoint Finance were nominated for an award in the 'new broker' Achievement Award category, 1 – 4 years experience.
The team were thrilled when we were selected as the winners in Victoria, against stiff competition from three other finalists. We were speechless when against 10 brilliant competitors it was announced that Edwena Dixon of Pinpoint Finance was the National Winner for 2015 in the new broker category.
The MFAA Excellence Awards are the only mortgage industry awards judged by an external awards convenor, setting the industry benchmark. Judging is conducted on six key behaviours – professionalism, integrity, ethical conduct, innovation, MFAA membership promotion and role-model value.
We would like to say a huge thankyou to our incredible staff and many clients who have supported us with testimonials and referrals to your friends and family and who have made this astonishing moment possible. We couldn't have done it without you.
Kind regards,
Edwena
Leave a Comments