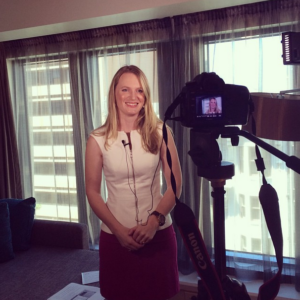 Have you ever been video interviewed? It's different from a phone interview or written interview. Edwena Dixon was interviewed recently about Pinpoint Finance. There wasn't any "Lights, Camera, Action" shouted by a director but a more friendly "are you ready? Would you like a water first?". 
Being a finalist in one the most prestigious awards in the Australian mortgage and finance industry, the 2015 MFAA Excellence Awards has meant that our illustrious leader, Edwena has been interviewed on video, phone and via email.
Questioned not only about how Pinpoint Finance is different from other brokerages in Australia but also around why she believed she was short-listed as a finalist from the thousands of entries into the Excellence Awards.
Leave a Comments