You're looking around the internet trying to find out whether you should get a loan from a bank or with the assistance of a professional mortgage broker.
We understand that it's difficult to know who to trust and where to start. We could tell you to use a broker, but you don't want to hear us telling you how good we are! And you know what? We're ok with that.
But what if our clients tell you about how good we are?
These interviews are with genuine clients who tell their stories about buying their first home or next investment property, and what it has been like working alongside Pinpoint Finance and Edwena Dixon.
---
Leroy: It's funny because I was one of those people that was adamant that I didn't ever want to have a mortgage. I was happy to rent for the rest of my life, Jess was keen to go the opposite to that. So we started the journey. It was a minefield of who we spoke to what do we do.
Cameron: We met with Edie a few years ago now and she helped us initially refinance our investment property.
Jordan:This was our first house first house actually.
Jenna: First time buyers and first time in the property market, first experience even thinking about the property market. So it was all a little bit daunting to start off with.
Steph: We knew right away that we would use someone, a broker. Because I had no idea.
Jordan: Making that decision to go from 'Which banks are we going to speak to? How are you going to make these decisions ourselves?'
Cameron: There's a lot of options and a lot of lenders and everything like that.
Jenna: Pinpoint Finance put so many options in front of us but really helped to break it down so that we could understand what it was we were investing in. Having offset accounts and different interest rates, packages and all those things, I think really helped to make that decision really easy for us which was crucial.
Steph: It took the stress away. She had everything really organize for us and for us it was like, yep we're just going to listen to what Eddie says.
Jenna: Using a broker that really does help to break down the complicated aspects of purchasing a house.
Jess: If something happened that I wouldn't call Leroy; I'd call Edwena. And be like, "So do I need to do this or…" and she'd let me know and I'd say to Leroy when we came home "oh yep, everything's fine".
Jordan: Whenever we had any questions it was very easy to communicate with Edwena. Shot an email, a phone call, even text message at times. The customer service was just outstanding.
Leroy: One of my managers, he's a younger guy but he's looking at moving into his own property. He was asking me about my journey and straight away I said "Give Pinpoint Finance a call".
David: I think I've pointed my brother in her direction. My best friend has also used her and he's referred all family who now use Pinpoint Finance.
Jess: Like, if you do want to do it yourself – have fun with that. But we found it so much easier doing the hard work for us.
Jenna: It was really important for us to have people that we trusted and worked well together with. So Pinpoint Finance nailed it actually. It's amazing.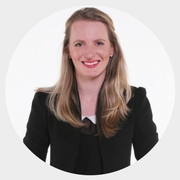 Edwena Dixon, a multi-award winning mortgage broker, is passionate about helping young professionals and women in the workplace to secure their financial future, and build their investment portfolio.
Get in touch with Edwena to chat about your future.
Leave a Comments