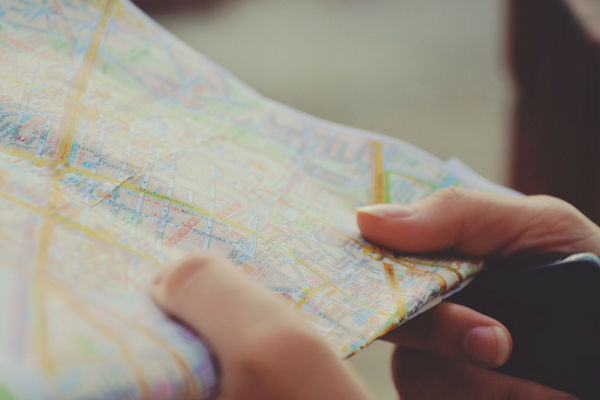 Location, location, location. The first thing most of us look at when selecting an investment property is its location, starting with which state, then suburb and street in the suburb, and finally which specific property in the street. If the property itself isn't quite right, you can always renovate, but it's not as easy to move a house to a better location. That's why you should consider the location carefully. Here are some of the most important things to look for.
Who are the neighbours?
In looking for that perfect investment property familiarise yourself with the suburb you're considering purchasing. If possible, visit the suburb during both day and night to get a feel for whether it's a quiet place to live. Do children play outside in the afternoon or is there too much traffic? Are the front gardens maintained or are they un-kept and overgrowing? These are some of the indicators that will help you determine whether the location is suitable for the type of tenants you want. After all, if you're looking in an area that attracts university students but you would prefer to rent to a quiet couple, then perhaps this location isn't right for you.
The suburbs' future
The suburb might look suitable now, but time and council policies change how a suburb evolves in the future. Investigate whether there are any future plans that could affect the value of your property with the local council and state government. For example, the local council should be able to tell you if a freeway or large-scale construction is planned. Major works could increase or decrease your property's value depending on where they're situated. The state government will tell you whether they are planning greater infrastructure in the region you are looking at to assist with projected population growth.
Infrastructure access
To increase your potential rental income, buy near desirable infrastructure like train stations, bus stops and facilities like libraries and schools. Families often pay a premium to live in the catchment area of a quality public school, so it's worth checking the primary and secondary schools educational zoning.
Access to shops, major arterial roads, the beach and a short distance to a freeway are also attractive features for both tenants and prospective future buyers. And while it's handy to be near the airport, if you're located right under the flight path it will likely impact your rental return.
Cheaper pockets
Finding a cheaper pocket with a few properties for sale in a good suburb could increase your capital growth potential faster than if you purchased an investment property for the average price in a suburb. Again this comes back to the importance of location (state), location (suburb), location (property on a specific street). By looking at demographic data, such as that published by demographer Bernard Salt, you may be able to spot upcoming trends. Like the suburb has recently been gentrified by young professional couples who are increasing the average income of the area, which is likely to increase the value of the property over time. Cheaper pockets of a few properties may also be found in close proximity to high-growth areas that will benefit your investment in the long term.
Searching for an investment property can be a rewarding experience. By considering the location, not just the address, you can increase your chance of maximising your rental return and capital growth potential.
If you don't have the time to put in the work to research the right investment property then contact us and we'll put you in touch with a buyers advocate that we work with and recommend. They can find the right property, Pinpoint Finance can organize the finance for you, and you're off and running for a minimal amount of effort.
Leave a Comments