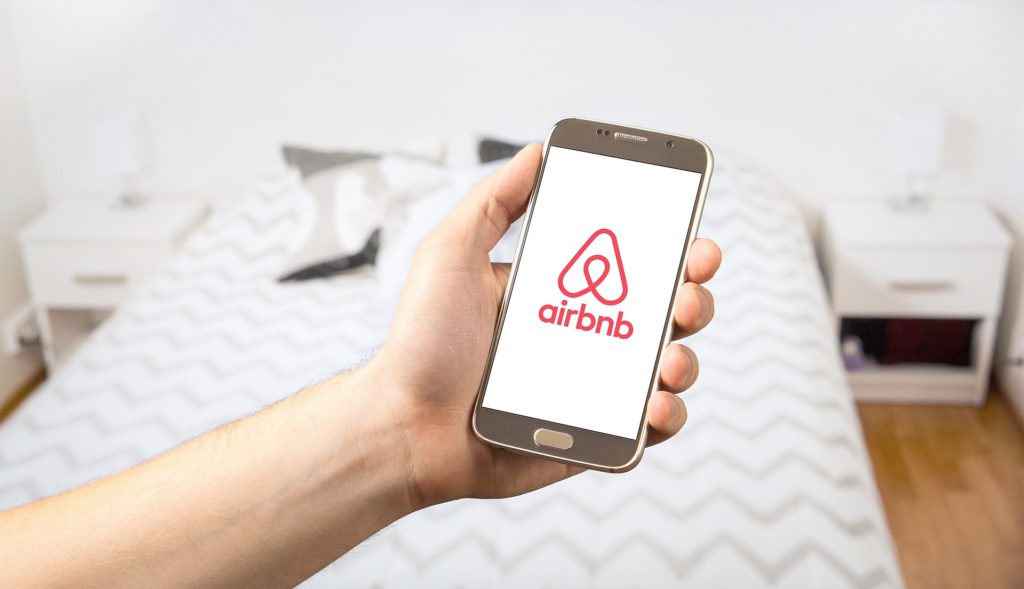 Airbnb has turned the holiday accommodation industry on its head: Airbnb currently has accommodation available in over 65,000 cities and across more than 191 countries. Anyone with a property, or even just a room to spare can potentially make some handy cash from this new segment of the travel market.
Odds are you've stayed at an Airbnb and are counted as one of their 200,000,000+ guests; whether it was an apartment for a night, a castle for a week, or a villa for a month (I've certainly used Airbnb multiple times). But before you buy an investment property solely to list on a short-term rental accommodation portal (like Airbnb or Stayz), here are six key things to keep in mind.
Ask first, rent later
Before you buy your new investment property, buy a stack of IKEA furniture to fill it and sign up with a third party like Airbnb, make sure your planned short-term rentals will be legal. Yes people have the right to share their own home but some Australian government departments, local government councils and/or home owners' association or owners corporation may want you to ask for permission. Check that your listing doesn't breach any rules and that you're complying with any applicable zoning laws.
The laws around hosting paying guests vary greatly from city to city, and between local governments. In some cities, landlords are required to obtain permits and licences. So do your homework.
You're the agent
When you rent through a third-party website, you're doing the work of a real estate property manager – advertising the property, responding to emails, coordinating bookings and payments, arranging cleaning and maintenance. It's not a set-and-forget investment unlike a standard investment property.
The upside is that you'll have more flexibility. For example, you might choose to adjust the rental price to respond to the market – when demand is high, there's an opportunity to increase your price. Alternately, you may only want to rent out the property when you're not using it for your own holidays.
Not all insurance is created equal
Insurance shouldn't be a dirty word because you'll want to protect your property and all your furniture while you're renting it out. Online insurance providers are great for standard cover but because you'll have paying guests you'll want to consult an insurance broker to make sure you're properly covered in the case of needing to make a claim. You may need landlord insurance if you're not going to use the property yourself during downtime, or you may need a combined policy.
Income vs expenditure
An investment property provides the opportunity to boost your income, whether you rent to holidaymakers or longer-term tenants. However, if you do go with the short-term option, owner costs might only be deductible during the percentage of the year the property is available to be rented.
A short-term rental means a higher tenant turnover. You'll therefore need to budget for when the property is vacant, particularly during off-peak times, so you can manage any cash-flow disruptions.
Holiday rentals are usually fully furnished, which means you may need to spend some money before you even start advertising. As with any business, big-ticket items should be depreciated over time. Talk to your accountant about creating a depreciation schedule for items such as furniture and whitegoods.
Finance
As you start to research your ideal investment property you will all of a sudden realise "oh no, I'll need a mortgage to buy this place too. Do banks let you buy Airbnb places?"
It's at this point that you'll want to engage the services of an investment savvy mortgage broker. Your mortgage broker will look at whether you can comfortably afford to buy an investment property without having to rely on the rental income to pay off your loan because the major banks don't accept Airbnb rental income as acceptable income. But don't worry there are three banks in the market who do currently accept Airbnb rental income and a qualified mortgage broker like Pinpoint Finance can help you decide which one is best for you.
Backup Plan / Flexibility
Purchasing an investment property to rent on Airbnb is an exciting opportunity that could put a lot of extra cash in your pocket. But what if no one wants to rent in your property for short periods? Having a backup plan and knowing when you will need to start implementing your plan will be important. If your backup plan is to rent your investment property though a standard real estate agent lease arrangement, then start speaking to a few local real estate agents now to gain an understanding of how long it will take to rent your property if you have to activate your backup plan.
While there are many benefits to 'rentvesting', these particular short-term rental markets are volatile – the laws aren't always clear and there they're changing regularly. It's important to do your homework, and to understand your rights and responsibilities.
Leave a Comments