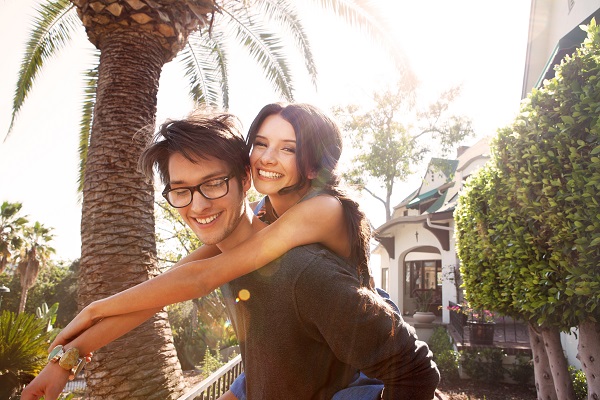 Investing in rental property and becoming a landlord may be a purely financial decision for you, or it could become a lifestyle choice. Either way, it is an adventure made easier when you have great tenants.
There are dream tenants out there
Dream tenants
We've all heard horror stories about disaster tenants. They destroy your property and disappear, leaving frustration and expense behind. It's every landlord's worst nightmare.
But there are also dream tenants out there. Tenants who take pride in their home, who care for it and stay long-term in a mutually beneficial relationship. Great tenants can make being a landlord a privilege and joy.
What you're searching for
So when you look for a rental property, you're not just searching for a place that will attract profitable tenants. You're looking for a place that will attract fantastic tenants.
Property investment is an adventure made easier with great tenants
That may mean you need all the normal 'musts.' A great neighbourhood, good schools, work opportunities, local parks and shops, low crime rates, good rental returns… but not necessarily. It depends on who your tenants will be. Because in the end, you really need what your tenants will look for.
You probably also want an area that is attracting good rental returns and doesn't have too many rental vacancies at the moment.
Getting to work
But once you've chosen your investment, the work has only just begun. If you expect tenants to care for the place and take pride in it, you need to set that example. Keep the place clean, the lawn mown, and the garden tended.
If you would be delighted to live there, your tenants will be
Fix any little 'bugs' like dodgy handles, loose kickboards, or sliding doors that don't run smoothly. Make sure that anything you do is done well. Quality lasts, just like you want your tenants to.
Fresh paint in a low-key colour will spruce up any living area, and minor renovations or add-ons such as extra storage space or a basic carport can all add value.
You need what your tenants want
Air-conditioning is a massive plus, and if you're offering the place furnished, make sure that everything is in sound working order and pleasant to use. If you would be delighted to live there, your tenants will be too.
Great tenants
Once you have found great tenants, another thing to consider is if and when to raise payments. You may have a family stay in your property for years, and you are entitled to increase their payments incrementally.
Make the best financial choice
Depending on their situation, a rise may be fine, or it may force your tenants to seek another home elsewhere. Take time to consider the cost of losing your tenants, having the property sit vacant for a time, and possibly ending up with tenants who take less care of the place and actually increase your costs in maintenance.
Sometimes, you may realise that the better financial choice is not to increase payments after all.
The right team
Always make sure you have the right team on side. You will need a reliable property manager, a professional property photographer, and, from the very beginning, an expert mortgage broker. Contact us to start from the ground up.
Be the dream landlord for your dream tenants
And remember, it isn't just the property that attracts your great tenants. The landlord is a big factor too. Your dream tenants are looking for their dream landlord, so take the right steps and move into a long-lasting, rewarding relationship.
Leave a Comments