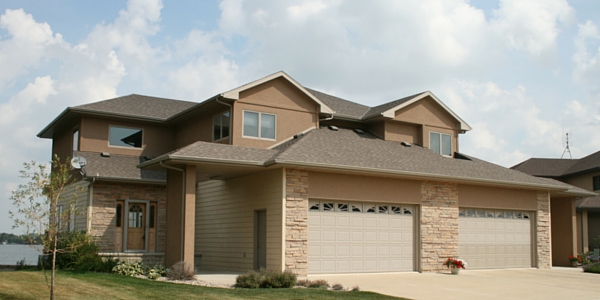 One common reason people refinance is to access the equity they have locked up in their current mortgage.  With this equity, they can then re-invest, building their property portfolio.
Access equity
If you buy a property worth $400,000 and gradually pay down your loan until you only owe $100,000, you have $300,000 (75%) of equity in that property.
By refinancing, you can access much of that equity.  Most lenders will allow you to borrow up to 80% of your property's total value.  In this case, that would give you $220,000 that you can re-invest, such as by renovating or purchasing another property.
Risks to refinance
Like any investment, there are risks if you refinance to re-invest in property.  If the property depreciates, you may find yourself in a worse-off financial position.  That's why it's important to always do careful research before you invest in a market.
There are also potential challenges if you are purchasing a rental property.  You may not be able to find tenants, or your tenants may cause problems for you.
Refinancing itself also has associated costs.  While refinancing can save you a lot of money, it's important to work with professionals to make sure you get the best results.
Rewards to re-invest
Many property investors have successfully used equity to build their investment portfolio.  This strategy allows you to grow more quickly than if you wait until each mortgage is paid off.  By having more properties, you have a greater potential for passive income.  The invest → mortgage → refinance → re-invest cycle can become somewhat self-perpetuating as you grow.
If you are prepared to work hard, listen well, and do plenty of research, refinancing to re-invest could be a great way for you to reach your property goals.
There are good times and bad times to refinance.  Whatever your property goals, talk to our professional team for advice to guide you on your way.
Leave a Comments