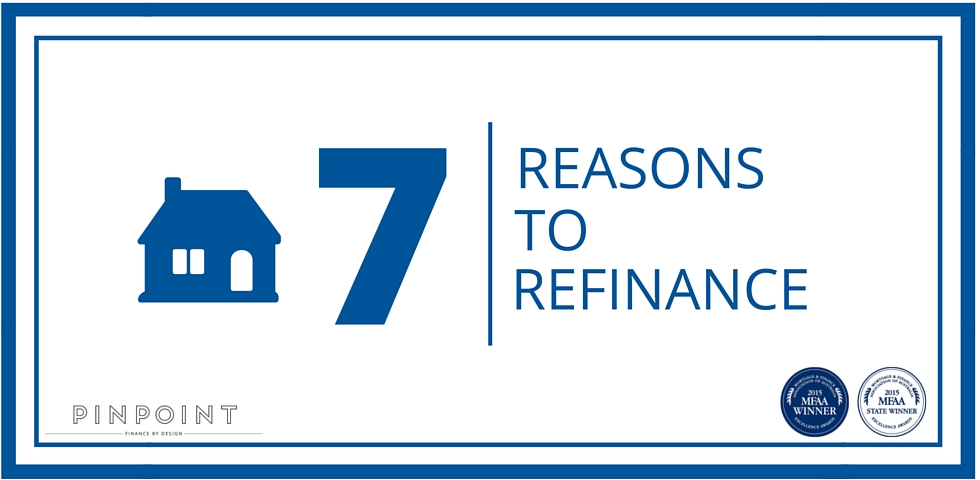 Refinancing mortgages is a normal part of life and is vital to making sure you to get the most out of your mortgage.  There are many reasons to refinance but we're going to look at the top seven:
1. Saving Money
Let's do some quick math and see how refinancing will save you money.
Say you have a $500,000 loan and 25 years left on your mortgage. You refinance your loan with the help of a mortgage broker and go from an interest rate of 5% to 4.54%. The savings you'll make during the remainder of your loan are at least $35,000!
The reality is that most people right now are paying closer to 5.24%, more than half a percentage point higher than they could be paying, but you don't have to be one of those people.
And if we assume you have a $1,000,000 mortgage, again with 25 years remaining. Going from 5.24% to 4.54% will save you $120,000 over the life of your loan!
Now if somebody handed you a cheque for $120,000, or even $35,000, in 25 years, will you say no? I didn't think so.
2. Understanding and using Comparison Rates
In 2003, the Consumer Credit Code was amended requiring lenders to incorporate all the fees and charges of their product into one flat rate. This is called the comparison rate.
Under the law, if Lender A offers a rate of 6.9% and fees of 0.5%, while Lender B offers a 7% rate but fees of just 0.1%, Lender B can now show it is the cheaper option by using the comparison rate of 7.1% against Lender A's 7.4%.
The difference between comparison rates and actual rates causes a lot of confusion, and makes it more important than ever to get professional help when refinancing, to ensure you're getting the best possible loan and can pay the loan off much faster.
3. Less Admin
Few people enjoy doing their paperwork. Whether it's doing their taxes or paying bills, they are the tasks we must all do but rarely enjoy.
Owning property brings it's own additional level of administration. But it's no secret that Australians have a love affair with real estate and many of us have an investment property as well as our own homes. From paying rates, to replacing ovens, to painting, properties need to be maintained. To make matters more complicated, depending on when you bought your properties, you may have several different loans from different lenders as well.
Refinancing your loans can help you to streamline the management of your loans and reduce at least some of the administrative burden of property ownership.
4. Restructuring
Restructuring your loans is a common reason for refinancing, as it affects your future options.
For example; a Principal & Interest repayment structure allows you to reduce debt quickly and build equity for the next investment, whereas Interest Only repayments offers lower monthly repayments without reducing the overall debt amount, leaving you more dependent on capital increase for equity growth.
Refinancing your loan allows you to restructure to better suit your plans for the future.
5. Low Fixed Rates
Interest rates are low now, so this is a great time to lock in a fixed rate. Rates won't be at these levels forever. When the economy starts pumping again, interest rates will start to increase.
Refinancing to a fixed rate for a few years gives you the real possibility you could pay your mortgage down so you won't have to worry about the higher variable rate when your fixed term is finished. Fixed interest rates are available for 1-10 years which allows you to determine a time frame that suits your anticipated future movements and plans.
6. Security
If you have a mortgage on your home as well as your investment properties, refinancing your loan could allow you to restructure the security properties attached to the loan. By structuring your mortgages you could move the debt from your family home into your investment properties, potentially allowing you to own your own home, mortgage free, faster.
7. It's Not Hard
Changing your mortgage can save you money, reduce stress, and set you up for your future. Pinpoint Finance are on your side, working with you as your Mortgage and Finance specialists, to make the process easy and smooth.
If you're ready to look into refinancing options, get in touch. We're here to help you get the most out of your mortgage, today and in the future.
Leave a Comments