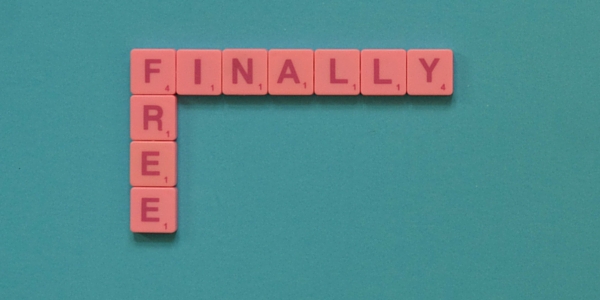 Looking to pay off your mortgage faster? We'll give you 5 ways to pay your mortgage faster. And the faster you pay off your mortgage the sooner you will be financially free.
The loan amount you initially borrowed is called the principle amount. As you know, the bank charges you interest on the principal amount you still owe them each month, which means in turn that focusing on paying down your principal amount puts a bigger dent on paying off your whole mortgage sooner.
For instance, if you have a $350,000 loan on 6% interest and you pay $2,100 a month, the loan will cost you more than $750,000 over 30 years.  If you increased your monthly payments by just $500 you would save 11 years and almost $170,000. Increase your repayments by an additional $400 more—$3000 total repayment a month—would see the mortgage gone in less than 15 years, half the time it would have taken you at $2,100 a month.
The problem, of course, is that paying off your mortgage can seem to take forever.  Every little bit adds up, but sometimes it adds up very slowly.  The goal is to find ways to afford extra repayments and shorten your mortgage term.
5 Simple Ways
1. Forget minimum repayments
As long as you're paying more than the minimum, of course.  Calculate the most you can afford to pay, call it your 'minimum,' and budget accordingly.
2. Bonus
Cutting a year off your loan is a sweet deal.  Think of extra repayments as a treat and enjoy your progress.
With that in mind, look to channel money saved toward whatever debts carry the greatest interest; car loans, credit cards, mortgage.  If that's your mortgage, throw tax returns, bonuses, raises, and even cash gifts at it and watch the principle shrink.
3. Drop the donut
Not everything you spend money on is good for you or your purse. Think about the little 'extras' that you could cut back on.  The extra coffee, lunch at your favourite cafe plus one of the latest Short Stop donut creations, not to mention that round of drinks you bought everyone at Heartbreaker. Cutting back a little could save you as much as $150.
Forgoing some of these $150 in 'extras' each week saves you $600 a month.
Take the $600 you've now saved and add it to your $3000 monthly repayment and you could cut 10 years off a $500,000 loan.
4. Focus on the finish line
Keep an eye on your mortgage's forecast term.  As it goes down, you'll be encouraged keep focusing on paying off your mortgage faster.
5. Consider refinancing
If you discuss refinancing options with a mortgage expert, you could find yourself able to pay down your mortgage sooner without even increasing your repayments.
Professionals like Pinpoint Finance can help you explore your finance options.  Refinancing could improve your interest rates and lower your fees, and we can also help minimise any costs associated with refinancing.
Refinancing is particularly valuable when your goals or circumstances have changed.  If your income has increased, you have paid off a debt, or your property has increased in value, we may be able to find you a much better deal.
Changing loans for the sake of 1 percentage point can be worth the preserved hard work of refinancing. For example, if you have a $500,000 loan and are making $3,500 monthly repayments, reducing your interest rate from 7% to 6% would save you 4 years of payments. The reality is that refinancing your mortgage isn't as much hard work as you think!
We want to make sure you're getting the most out of your mortgage.  Contact us to see how we can help and we'll guide you through the loan process.
Leave a Comments