At Pinpoint Finance we have a core team who care for each and every client. As a multi-award winning mortgage and finance company, we are proud to provide each client with the same excellent service that has seen us win some of the industries most prestigious awards.
Our core team is lead by:
Edwena Dixon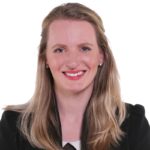 Edwena Dixon, Director and Senior Mortgage Broker for Pinpoint Finance.
Edwena has a passion is to support investors, and especially women. Edwena creates loan structures for her clients that will empower them in the long term, and specialises in complex loan structures involving multiple properties, multiple income streams, irregular income, trusts, SMSF, commercial property, and complex structures that many other finance brokers can't or won't do. Edwena takes the time to educate her clients so they understand the 'why' as well as the 'what' as she creates the best structures for each individual scenario.
Natalie Wilkinson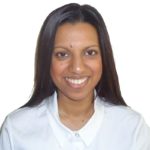 Natalie Wilkinson and her office support team assists our Pinpoint Finance mortgage brokers and clients. She works hard for our clients, monitoring their loans and taking making sure our team leads each and every clients loan through to a smooth settlement and beyond.
Natalie brings a wealth of real world experience to Pinpoint Finance which empowers her team to communicate with clients without the financial lingo, but in an easy to understand language that clients appreciate.
Therese O'Neill
Therese O'Neill is a consultant for Pinpoint Finance and a 20 year veteran of the Finance Broking industry. She has personally mentored over 100 new entrants to the industry so far, and is regarded as an authority on the industry and an expert on loan structuring. Therese brings a wealth of experience, a depth of knowledge and an unbridled passion to the Pinpoint Finance team.
Our Lender Partners
At Pinpoint Finance we have access to over 37 different lenders within the Australian financial lending industry. That is 18,494 different loans available to our experts.
Each lender has there own unique lending policy and appetite for risk. Below is a small selection of lenders that are part of our network.